We dusted off the cover of issue 1.2, for which we had laboriously traced a set of illustrations taken from the Lello Universal encyclopedia, scanned and published by El Bibliomata from the Sevilla Faculty library — be sure to see their other sets!
To mark Document Freedom Day, we're releasing the source file for all the vector traced images — in SVG, of course!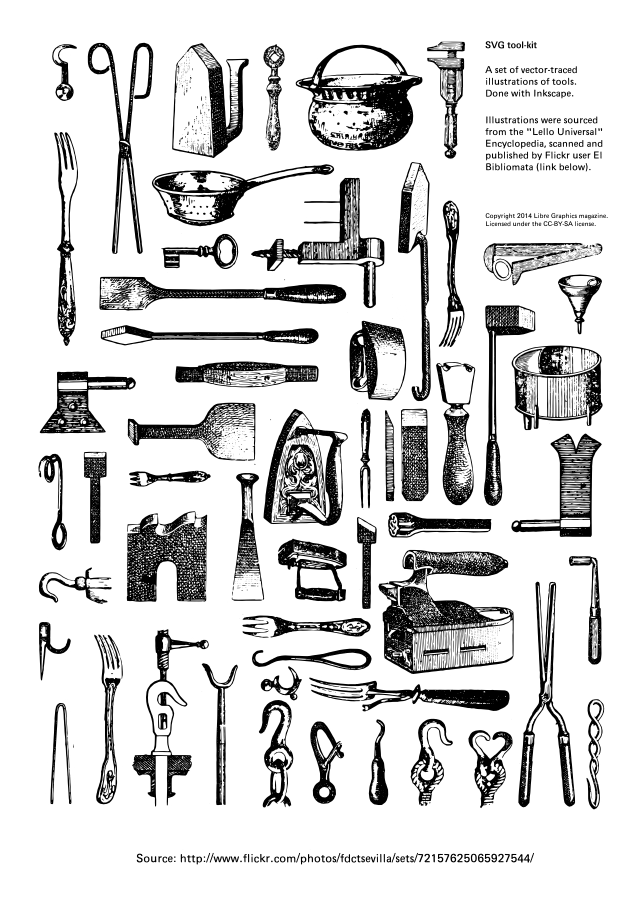 You can get the SVG file here. Happy Document Freedom Day!